Product Details
How often do you cook vegetables and how much time it takes you to remove cores and seeds before cooking?
We know that all in all it's a time-consuming process. Yes yes, the very precious time which you could've spent on doing something else!
Our Pepper Corer Tool will save you time and nerves! With this tool, you can core pepper, tomatoes and more vegetables in seconds.
Just simply insert the corer, twist and pull to remove seeds and core! See the example below.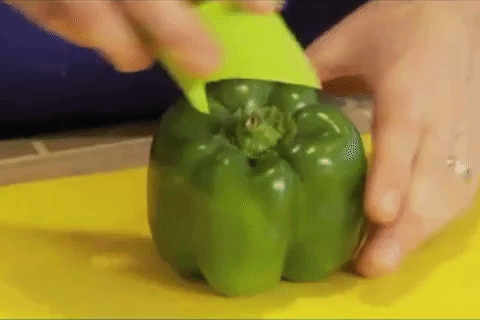 This  Pepper Corer Tool  includes a small and large size corer for bell peppers, tomatoes, jalapeños  and more .
These genius tools make this once difficult, messy and wasteful task  simple and fast! The tool is made of durable eco-friendly plastic material.
Package includes: 2 corers: small and large
Size: 7 x 7.6 cm / 9 x 4.8 cm