Product Details
Don't you hate it when you find pepper seeds in your wonderfully cooked meal? But coring peppers is such a hassle that you want to avoid it all together?
Well, this pepper corer tool is here to save the day by coring peppers and other veggies like tomatoes and more in just seconds.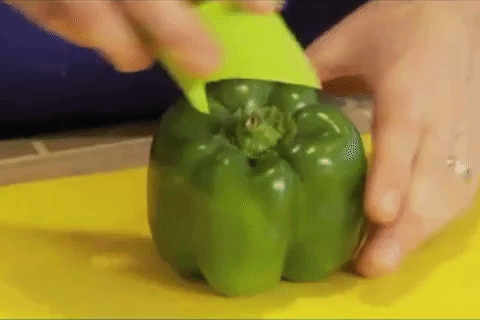 Simply insert the pepper corer tool, twist and pull. Just that easily, the seeds are removed and you can move on to making delicious creations to delight any taste bud.
Take the waste and mess out of cooking. Makes a great gift for the chef in your life since no kitchen is complete without it.
Package includes: 2 corers: small and large
Size: 7 x 7.6 cm / 9 x 4.8 cm